Who will develop and build our clean energy future – and what will it cost?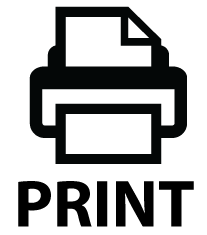 I have just 'returned' from the World Wind Energy Conference 2023, held just down the road from Entura's Hobart office. At the conference there was an overwhelming sense that the energy transition from fossil fuels to renewables is well underway and the era of coal-fired power generation is coming to a close.
This has been reflected in the Australian Energy Market Operator's most recent roadmap (the 2022 Integrated System Plan) which shows the need for a phenomenal increase in energy storage (batteries and pumped hydro), wind and solar generation. AEMO estimates that, by 2050, storage will need to increase by a factor of 30 (from 2 GW now to 61 GW in 2050), and that grid-scale solar and wind will need to increase 9 fold (from 16 GW now to 141 GW in 2050). Take a look at AEMO's infographic which makes the scale of the energy transition challenge very clear.
This generational change offers many opportunities and challenges for the industry and the wider community. But technical challenges aside, the huge scale of what is needed has me pondering two non-technical questions: who exactly is going to develop and build so many projects, and what will it cost?
Who is going to do the work?
Regarding my first question, I think of the varied background of my colleagues and imagine where the next generation of engineers might come from. At Entura, we have renewable energy experts including an electrician turned civil engineer turned renewable energy engineer who is now pursuing his passion for battery projects and electric vehicles. We have a former manufacturing engineer, now with 15 years of experience as a wind engineer. We have an expert on space tether dynamics, now one of Australia's most respected solar and battery experts. And we have an electrical engineer from the oil and gas industry who is now helping design and commission hybrid energy systems from outback Australia to Antarctica. The common thread is that we work with people who were willing to change track and pursue what they believe to be the new right course of action.
For renewables to achieve the necessary growth, we are going to need people from diverse technical and cultural backgrounds. Those of us in leadership positions need to be willing to employ new graduates and support people who may initially lack specific experience but will in short time become valuable contributors.
At the conference, Kane Thornton (Chief Executive of the Clean Energy Council) called on leaders in the industry to put aside their own propensity to try to carry the load, and instead focus on developing new leaders as a priority. With such ambitious targets for new renewable energy, this is the right, future-oriented approach. We all have a part to play, and the theme of the conference, 'Symphony of the Renewables', points to a collaborative, industry-wide approach rather than a zero-sum project-vs-project approach.
What will it cost?
On the question of cost, CSIRO (in collaboration with AEMO) issues an annual estimate of the cost of different forms of energy generation (GenCost: annual electricity cost estimates for Australia – CSIRO). This study suggests (with evidence) that wind and solar backed by storage technologies will be the cheapest way to replace coal-fired plants and meet new demand as our country grows.
This is worth celebrating, but the industry must also prepare society for the large expenditures needed to rebuild our energy system, and the cost increases that consumers may sometimes see in their energy bills. While wind and solar are comparatively less expensive than new coal, gas or nuclear, it will not be cheap to achieve the necessary build-out of wind, solar and energy storage that will takes us towards 100% renewable energy. By design, this system will have some infrastructure that will be idle during times of plentiful wind or sun but is vital to the security and resilience of the system overall. This will be a challenging feature of the system to communicate to people who might see in any given year an increase in their household electricity bill.
The overall message needs to be communicated, repeated and reinforced – that this is a once-in-a-lifetime rebuilding of our electricity system into something that is more reliable than we currently have, ready for the future, and cleaner and better for our towns and communities and the wider world.
If you would like to find out more about how Entura can help you optimise your wind farm, develop an asset management strategy, or support you with due diligence services for proposed or operational projects, contact Patrick Pease or Silke Schwartz on +61 407 886 872.
About the author
Andrew Wright is Entura's Senior Principal, Renewables and Energy Storage. He has more than 20 years of experience in the renewable energy sector spanning resource assessment, site identification, equipment selection (wind and solar), development of technical documentation and contractual agreements, operational assessments and owner's/lender's engineering services. Andrew has worked closely with Entura's key clients and wind farm operators on operational projects, including analysing wind turbine performance data to identify reasons for wind farm underperformance and for estimates of long-term energy output. He has an in-depth understanding of the energy industry in Australia, while his international consulting experience includes New Zealand, China, India, Bhutan, Sri Lanka, the Philippines and Micronesia.
MORE THOUGHT LEADERSHIP ARTICLES
November 13, 2023