Should you upgrade or replace your SCADA system – which option is best?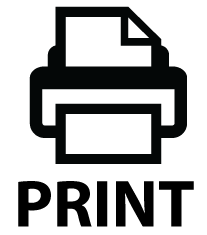 New functionality, increased visibility of plant, greater security … SCADA systems are rapidly advancing. So, should you stick with what you have, upgrade some components, or embrace a complete replacement?
This is an important and complex question for power and water owners, operators and utilities to consider. As SCADA systems become obsolete, outdated or unsupported, a range of risks come into play – so you need to carefully weigh up your options in terms of benefits and costs. Choosing the wrong system could affect your business operations or your future upgrade options.
The first step in your decision making must be to explore and understand the available SCADA options in the context of your business strategy. SCADA systems are too great an investment and too important for ad hoc or hasty decisions. This is the time for a clear-headed view of your business goals over the long term, and how your choice of action will support achieving the outcomes you seek.
In the context of this strategic view, you now need to objectively assess the value and relevance of your existing SCADA system and identify if the entire system needs to be replaced or whether some devices or software can be reused. Let's look at ten key considerations in the decision:
1 System architecture: When you introduce new equipment or systems, your system architecture is likely to be affected. Changes to system architecture can affect the reliability or operation of your plant. A partial upgrade may or may not significantly affect the system architecture – it really depends on the changes made. The system architecture following a total system replacement may be dictated by the vendor you select, so keep this in mind when selecting vendors. Does this system suit your business or the vendor supplying it? Also make sure that your system architecture is thoroughly and accurately detailed, and keep your SCADA strategy in your back pocket for reference throughout your journey.
2 Reliability: If parts of your existing SCADA system are reused, will this impact the reliability of the new system? Depending on the age and condition, there may be a greater risk of unreliability with the reuse or partial upgrade of components vs a complete replacement. The key here is to ensure the right people can evaluate the system and components with the knowledge of how to overcome these challenges. To minimise the likelihood of equipment failures and achieve the best outcome in terms of reliability, sometimes the best option is to carry out a full replacement.
3 Costs: A complete SCADA replacement is a costly exercise but at some point you can't keep delaying a major outlay by only fixing the immediate concerns. Just like the increasing costs of servicing and replacing parts on an ageing car, at some point the ongoing incremental costs may no longer be worth it, and you may have to consider a total replacement. Regardless of the option you choose, having the expertise to make this call and carefully planning/estimating the work will reduce the risks of unexpected costs. The key decision-makers in your business will need to explore how to balance the initial outlay against the potential cost savings to be achieved through limiting the duration of system outages and attaining a longer whole-of-system life.
4 Functionality: The range of SCADA devices is extensive. A simple device may be cheap but it may not have been designed and built to meet high performance and reliability requirements, and it may not have the management functionality or redundancy capability you need. Your choice of functionality is partly a matter of initial cost, but you also need to carefully consider how much you need the extra functionality, what savings that functionality can offer over the longer term, your tolerance for failure, and the cost of failure to your business.
5 Compatibility and standardisation: When devices and software are upgraded or replaced, compatibility challenges and limitations may arise when interfacing with existing system components. Carefully assess your existing system and verify that the specifications and functionality of the proposed equipment are sufficient. Also consider the benefits of standardisation of system components. Standardising equipment throughout your site or sites can greatly speed up fault diagnosis, reduce design costs, minimise the need for more training, and lower your spares requirements.
6 Human interface: When your SCADA system upgrade includes the Human Machine Interface (HMI), identify which parts of your HMI screens work well and which don't, and consider the option of designing your screens from the ground up. Avoid cluttered interfaces and consider dashboards for a single, easily interpreted overview of parts of your plant or station. If you're changing your screen navigation and displays, you will need to allow for additional training to ensure your people are confident and capable of operating and monitoring the new system. Upgrading your HMI with a newer version of the software may be the best way forward depending on your requirements. This may require less financial outlay in terms of licensing, engineering and training costs and may be less intrusive on your system. If your system assessment warrants a complete replacement, you should carefully evaluate alternative HMI solutions to achieve the right functionality, product roadmap and financial outlay.
7 Security: How will upgrading parts of your SCADA system affect overall system security? SCADA security has evolved dramatically in recent years. Managing today's SCADA systems can be a challenge without the right security precautions in place. Because SCADA system attacks exploit both cyber and physical vulnerabilities, it is critical to align cybersecurity measures accordingly. System security challenges of partial upgrades may not be able to be overcome depending on the age and type of equipment. So implementing a new system with the latest security technology is becoming the best option for limiting your exposure to attack.
8 Future-proofing: Just as you need to plan your pathway to implementation, you also need to keep your eyes on the future. If you're upgrading old components, factor in the end-of-life date for support. If a device becomes obsolete, you'll need a changeover plan to limit the impact on the system. Even if your upgrades give you the functionality you need now, what will you need in the future? Transitioning to a new SCADA system will introduce new functionality that is likely to increase the effectiveness of your operations and maintenance, and give you the opportunity to embrace the potential of big data, machine learning and artificial intelligence.
9 Pathway to implementation: Whatever the journey you're on, you need to think about the path ahead so that you don't encounter unexpected obstacles such as hidden costs or schedule blow-outs. Identify what upgrading may mean for your existing system and what limitations your system may have. Will your historical data need to be migrated to your new system, and, if so, how will this need to be handled? Upgrading to a new version of your SCADA system may be the easiest solution, but if you decide you need a new system, you'll need to carefully handle your historical data and massage the data into the correct format for your new system.
10 Testing and commissioning: During the design process, contemplate how your system will be implemented and commissioned. Commissioning new equipment instead of reusing old technology may reduce the risk of incompatibilities and unusual operations. It may also reduce the time required for testing due to thorough system factory acceptance tests. Retesting of old equipment may have considerable impacts on your plant or station operations. The testing process and sequence is another key item that can make or break your system implementation. Assess how your system will behave during the cutover process and how the correct sequence or test process could reduce or eliminate your plant or station downtime.
Deciding whether to upgrade or completely replace your SCADA system is very much a case-by-case situation – but you'll find the right solution if you consider all the key issues carefully and have your decision assessed by the right people and carried out objectively.
If you would like to discuss your SCADA challenges and opportunities, contact James Devine on +61 417 389 713, Patrick Pease or Shekhar Prince on +61 412 402 110.
About the author
James Devine is Entura's Specialist SCADA Engineer and has over sixteen years' experience in SCADA and automation design, implementation, commissioning and project management. James has worked with clients both within Australia and overseas on a diverse range of systems including solar and wind farm SCADA systems, substation SCADA and automation systems, hydro and gas generation SCADA systems, water and wastewater SCADA systems, and wide-area SCADA and telemetry systems. James has considerable experience reviewing many clients' existing systems and proposed designs, as well as providing specialist technical advice for single-site SCADA and automation systems through to wide-area SCADA systems and master stations.
MORE THOUGHT LEADERSHIP ARTICLES
December 17, 2018