Powering up the Pacific with hybrid renewables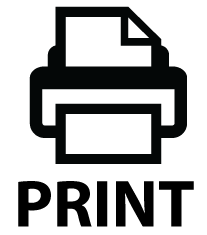 Beyond the typical images of blue water, white sand and sunny days, many Pacific islands are becoming visions of renewable energy innovation.
For remote off-grid communities with abundant sun and wind, such as Pacific islands, hybrid renewable energy systems offer exciting potential for achieving sustainable, secure and affordable power supply. Governments and utilities across the Pacific are embracing opportunities to harness the power of nature and lessen reliance on expensive and emissions-intensive diesel fuel.
At first glance, this picture looks perfect. But it isn't simple. Off the grid, the impact of the intermittent nature of renewable energy is magnified. As the proportion of renewable energy in the power system increases, so does the need for enabling and supportive technologies to stabilise the power system while maximising the use of the sun and wind. This calls for innovation and integration.
A leading example of an advanced hybrid renewable power system has been completed on Yap, in the Federated States of Micronesia. It's an inspiring example of innovative deployment of hybrid renewables to increase the energy security and sustainability of an off-grid island.
Yap, like many remote and small island states, will benefit from a clean energy power system for three main reasons: to reduce heavy reliance on imported fossil fuels, to stimulate economic growth and social development, and to improve resilience during increasingly frequent and severe storm events.
After decades of operating on diesel fuel only, Yap's advanced hybrid renewable energy system is now enabling Yap to experience up to 70% instantaneous renewable penetration when conditions allow, with an average renewable contribution of 17%. It is delivering an annual fuel saving of up to US$500 000, and is designed to accommodate even more renewable energy generation into the future.
The journey towards a hybrid renewable energy system
Back in 2014, with funding from the Asian Development Bank and the World Bank, Entura helped the Yap State Public Service Corporation take early steps on a renewable energy journey. Like many small island nations on the frontline of climate change, and facing the damage of shrinking coastlines and the ravages of tropical storms, Yap recognised the value of renewables in reducing diesel consumption, increasing resilience and economic viability, and offering lasting benefits to its community and environment.
The first stage of the process was determining the most appropriate hybrid diesel/renewable power system that would displace the greatest amount of diesel fuel within the project's budget and transform the manually operated 100% diesel power station into a flexible, integrated and automated power system incorporating wind, solar and diesel generation.
The power system was designed to meet the 2.2 MW load for the approximately 7000 people living on the main island, delivering up to 825kW of wind energy from small but robust wind turbines and 300 kW of remotely controlled grid-connected solar energy from the rooftops of seven government buildings.
Entura provided owner's engineer services on site during construction and commissioning. In this stage, a new breed of high-renewable-supporting diesel generators were installed, and major works were carried out to install three 275 kW cyclone-proof wind turbines. As well, an island-wide communications network was installed, providing vital interconnection for the distributed solar PV and the wind turbines. This stage of the project also brought in the 'brains' of the system: a centralised control system.
The overall architecture of Yap's integrated renewable energy system, combined with the innovative automated integration and control system, balances and maintains the security of the energy supply, and also maximises the amount of renewable energy used on the island.
A future focus
With a strong focus on the future, the communications network and control system are designed to accommodate further integration of more renewable energy generation as required or desired. Entura is investigating the feasibility of including even more diversified, distributed, variable renewable energy generation to be incorporated into this system, including up to an extra 1.6 MW of ground-mounted solar, 1 MW of floating solar, 300 kW of roof-mounted solar, a 1.5 MW battery energy system, as well as the potential for another 825 kW of wind power (depending on land-owner negotiations).
As well as being designed to be able to realise future goals of operating at zero diesel, Yap's power system is also intended to be able to be operated and maintained within the community rather than by external specialists. The Yap State Public Service Corporation and Entura are working together to develop capacity within the Yap community, so that the local people will not only own the new state-of-the-art energy system, but will also have the opportunity to develop the skills needed to operate and maintain it into the future. Local power authority crews are now fully competent in solar system installation and maintenance, and have installed all the solar components of the scheme.
For Yap, access to reliable, affordable and sustainable modern energy is an important step towards lasting social and economic benefits for the local community, as well as better protection of the beautiful but fragile natural environment.
This example of effectively integrating existing and new technologies to create a secure clean energy system is at the forefront of world's best practice. The success of the project has obvious application for remote, off-grid or island communities worldwide – but the strength of the technologies and their integration and control are equally applicable to the creation of 'dispatchable' renewables at any scale.
If you would like to discuss how Entura can support your journey towards hybrid or dispatchable renewables, please contact Patrick Pease or Shekhar Prince on +61 412 402 110.
MORE THOUGHT LEADERSHIP ARTICLES
February 26, 2019