Planning sustainable water infrastructure in a changing world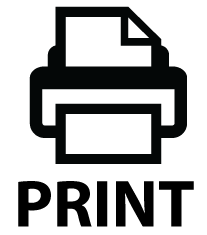 In an already water-stressed world and a rapidly changing climate, water is increasingly precious. To manage and control this vital resource, we must create and maintain safe, reliable and sustainable water infrastructure – and such a challenge calls for good planning.
The International Commission on Large Dams is working towards releasing new guidance for water infrastructure planning – and Entura's Richard Herweynen is a member of the Technical Committee looking to develop a new ICOLD Bulletin on planning. In this article, Richard explains the importance and evolution of planning approaches.
Water infrastructure projects deliver the dams, treatment plants, irrigation systems and distribution networks that provide water for homes, food production, industries and emergencies. They also create the structures integral for mitigating the effects of floods and droughts. But to maximise the benefits of this infrastructure, projects must be planned, engineered and managed for effectiveness, safety and sustainability.
These projects are far too important to approach in a haphazard way. Planning offers a structured, rational approach to solving problems – and it is the start of the 'pipeline' for addressing water resource needs and competing demands. In fact, for civil works programs, everything begins with planning.
Without a good plan, where are we?
Without careful planning, it can be difficult to achieve creative, cost-effective solutions to water needs. The planning stage helps decision-makers identify water resource problems, conceive solutions and evaluate the inevitably conflicting values inherent in any solution. Planning is best done by a team that brings together specialists in many of the natural, social and engineering sciences.
At the planning stage, all of the following points should be thought through:
Guidance for better planning
In 2007, I became the ANCOLD-nominated member on a new Technical Committee for the International Commission of Large Dams (ICOLD) entitled 'Engineering Activities in the Planning Process for Water Resource Projects'. In 2009 we put forward a position paper setting out an 'Improved Planning Process for Water Resource Infrastructure' based on 'comprehensive vision based planning (CVBP)'.
At the next ICOLD Annual Meeting in Sweden in June 2023, our committee will be meeting to work on an updated framework that takes into account the rapid change we've witnessed over the last decade and the many cross-cutting issues that are impacting the planning process, such as risk-informed decision-making, climate change, sustainable development, environmental concerns, and river basins/systems.
What is 'comprehensive vision-based planning' (CVBP)?
Before we talk about updates, let's take a quick look at our existing approach to CVBP, as articulated in 2009.
CVPB is a comprehensive, transparent planning process based on a shared vision for sustainable water resource development. It aims to achieve a better 'triple bottom line' outcome, with optimum economic, social and environmental outcomes.
Whereas many past projects were planned on a case-by-case basis, CVBP looks beyond the immediate project to the broader regional vision and watershed goals (which may also cross national borders), taking projected changes in water supply and demand into account. It draws on integrated water resources management (IWRM) to consider multiple points of view about how to manage water and to view each water infrastructure project in relationship to the other existing infrastructure in the region.
CVPB also incorporates much greater attention to the realistic options and cost-benefits of mitigation of environmental impacts – and it draws in more interdisciplinary engineering, cost estimating, and stakeholder/community engagement.
CVBP is, therefore, a holistic, integrated and collaborative approach to planning and a much-improved pathway towards successful outcomes.
The 8 steps of CVBP
As currently articulated, CVBP has 8 defined steps – but it's an iterative process in which steps 2 to 7 are repeated multiple times, as necessary. The 2009 ICOLD bulletin goes into much greater detail than we can in this article, but this will give you an overview:
Changes moving forward
It is time to update the planning process and guidance in the light of the rapid changes we are experiencing in our environment, innovations in technologies, and an increasing awareness of sustainability and ethics.
In the past, much water infrastructure has been planned within a reasonably near-term political and social lens and timeframe, and from a perspective of relative stability. But we know that change is constant and rapid, so our planning approaches need to shift to an even greater appreciation of uncertainty, risk and the intensifying potential for extreme events. There is also an urgent need to apply a deeper and broader awareness of the many considerations that make for greater environmental, social and economic sustainability.
Important factors here will be an uplift in stakeholder involvement and governance, a very clear focus on the costs and benefits that can't easily be quantified or monetised, and reinforcement of the fundamental principle of 'do no harm'.
It will also be important to take an adaptive approach to regional planning objectives, with a strong awareness of different regional and cultural values, goals, expectations, methodologies, financing arrangements and roles of government.
We should expand the planning scenarios to also explore non-structural options, dam removal plans, and scenarios based on failure modes. We also need to improve early data collection by finding and filling data gaps, improving the ways in which we preserve historical information, and improving data portrayal.
It is very important to involve the right people. Ideally, the planning team should be more than 'multi-disciplinary' or 'interdisciplinary'. It should aspire to be 'transdisciplinary', in which all disciplines work seamlessly and collectively and achieve a level of insight that is 'greater than the sum of its parts'.
This year, our Technical Committee will continue to build on some of these elements as we review and rearticulate CVBP, working towards a new ICOLD Bulletin to guide water infrastructure planning.
In a changing world, our approaches to infrastructure cannot stagnate. Designing, articulating and applying new planning frameworks is an important step towards creating and maintaining the sustainable, reliable water infrastructure our planet so urgently needs.
If you'd like to talk with Entura about your water or dam project, contact Richard Herweynen.
About the author
Richard Herweynen is Entura's Technical Director, Water. Richard has three decades of experience in dam and hydropower engineering, and has worked throughout the Indo-Pacific region on both dam and hydropower projects, covering all aspects including investigations, feasibility studies, detailed design, construction liaison, operation and maintenance and risk assessment for both new and existing projects. Richard has been part of a number of recent expert review panels for major water projects. He participated in the ANCOLD working group for concrete gravity dams and is the Chairman of the ICOLD technical committee on engineering activities in the planning process for water resources projects. Richard has won many engineering excellence and innovation awards (including Engineers Australia's Professional Engineer of the Year 2012 – Tasmanian Division), and has published more than 30 technical papers on dam engineering.
MORE THOUGHT LEADERSHIP ARTICLES
May 24, 2023