Maximising the benefits of GIS for better business decisions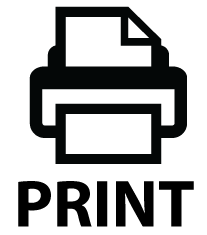 'Location, location, location!' It's a familiar catch-phrase in the real estate industry, but it's just as relevant in the power and water sector. Wherever there's location-related data, a geographic information system will guide better business decisions.
Mobile devices and apps are increasingly using location-based data collected via satellites, drones, LIDAR and other rapidly developing sensing and data capture technologies. With these advances, we are able to find relevant information more quickly and draw on that information to make informed decisions. We're seeing this proliferate in everyday life through apps that help us navigate, find services and products, and make decisions ranging from the trivial to the profound.
Developers and managers of power and water infrastructure projects who embrace GIS (geographic information systems) stand to gain benefits on an even greater scale. Gathering high-quality spatial information and analysing it to guide business decisions will certainly improve productivity and the bottom line.
Better decisions are the necessary foundation for increased revenue, lower costs, greater efficiency and productivity, and reduced risks. So, if the technology is available and there's so much to gain, why isn't GIS being as widely used in the power and water sector as it could be? What may be holding businesses back from fully embracing this powerful and dynamic technology?
Do we really need to use GIS for this project?
All power and water projects involve location – from finding an optimum site for your project, to analysing combinations of spatial data to make the best management decisions or to predict events. Whenever you ask a 'where?' question, GIS can help. Where is the asset best located? Where are the constraints or hazards? Where are the reports of previous work done in this area? Where are the customers or opportunities?
In other words, rather than asking whether GIS is needed on a project, consider making GIS a default for every project. The real question should be "how can we maximise the benefits of using spatial data and GIS on this project?" GIS can offer business benefits far beyond the most commonly understood use: making a map.
Data capture in the field can now be streamlined – gone are the days of capturing field data with pen and paper. Users can now collect data on mobile devices, sync to databases while in the field, share data, and generate their own maps, queries and reports. Embracing these advances will save time and enable faster and better decisions.
As well as providing valuable business insights, spatial analysis and location intelligence can greatly improve communication and knowledge sharing – within project teams, with the broader business, and with the community and stakeholders – via tools such as web maps and apps, visual analysis and 3D modelling.
One of the most important applications is the simultaneous analysis of different spatial datasets to provide the best solutions or choices between alternative options, locations, objects and so on. This process is better known as multi-criteria analysis (MCA) and it can be used for many applications.
For example, MCA can be used to find the optimum site for your project taking into account a range of values such as local geology, threatened species, resource availability, land use and terrain, planning restrictions, communities and demographics. Using MCA, you can establish areas of best fit for your project based on thematic overviews of areas of constraint, cost of construction, access and transportation routes.
Risks such as bushfire, weeds, threatened species, pollution sources, landslides and erosion can also be more easily and fully understood, supporting your ongoing site management of such issues.
GIS also links with document management, asset management, business intelligence and enterprise resource planning (ERP) systems. It can act as a portal, creating a central point of easy access, pulling together information and making it available on one of the simplest forms to interpret – a map.
Of course GIS is not the answer to everything, and it is not a standalone platform. However, there's much it can offer across many different business activities, working together with other business systems.
What about the costs?
The return on investment of using GIS should be positive if it is used appropriately. For site selection of power and water projects, using GIS is a no-brainer. For example, using GIS to find the best site for a wind farm – locating the best winds, minimal constraints, good proximity to existing infrastructure and appropriate land use – will obviously result in vastly greater returns than siting the wind farm in an inferior location.
Some examples may be less immediately apparent, but equally valuable – for example, using GIS to increase efficiencies in everyday workflows. If your workers are taking an extra half hour every time they need to find previous work completed in an area, this time can add up quickly. Or perhaps they can't find previous information, so work is re-done unnecessarily. These costs will keep adding up. Instead you could use a GIS web map to locate all your previous reports and projects, so that a simple click on a map finds the files and saves hours (if not days) of time.
Do we need specialist software or skillsets?
With most things, you do need specialised skillsets and software to get good results, and of course bad data in equals bad data out. Users of GIS do need to understand and assess the spatial data needs in each application.
You could undertake some GIS work yourself using free or open-source software. However, be aware of the risks of using data or tools that aren't fit for purpose. Just because you know how to use Microsoft Word, doesn't mean you could write a detailed report outside your area of expertise!
We have seen cases where coarse-resolution data has been used to infer finer project details and costs, resulting in poor decisions. We have also seen inexperienced operators make invalid assumptions. To get the best results, you need to be sure that you're using the technology wisely.
If you are engaging a power, water or environmental consultant on a project, they are likely to have access to GIS capability; however, GIS is still often underutilised. When deciding who to engage on your project, ask your consultant how they will maximise the benefits of GIS to produce better outcomes for your project.
To discuss how Entura can help you harness the potential of GIS to improve your power and water project decisions and outcomes, contact Stephen Thomas on +61 3 6245 4511, Patrick Pease or Phillip Ellerton on +61 439 010 172.
About the authors
Stephen Thomas is Team Leader and Senior Technical Officer with Entura, specialising in geographic information systems, 3D visualisation and CAD software. Steve has over twenty-six years of technical experience and specialises in environmental assessments and approvals for engineering surveys and property. He has created 3D models and animations of proposed developments including wind farms, urban landscapes and city frameworks. Steve's work on the Hobart Waterfront 3D model won an international award in geospatial modelling.
MORE THOUGHT LEADERSHIP ARTICLES
January 22, 2018