Limber up for a more flexible electricity grid and market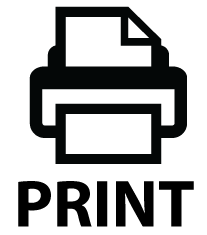 Integrating renewables into grids and markets is a hot topic worldwide, with many challenges and approaches to explore.
In late June 2018, a series of meetings run by the International Energy Agency (IEA) in Yokohama, Japan, brought together a wide range of electricity industry regulators and participants to discuss the IEA's current work in this arena. There was a lot of ground to cover. I shared the Tasmanian experience of managing frequency using inertia and governor tuning.
For me, three main takeaways from the discussions are that we need to improve Australia's market arrangements, increase flexibility, and we should try to re-imagine the grid as an interaction.
Improving Australia's market arrangements
Anyone who's been watching the Australian electricity sector over the last few years will recognise that there's room for improvement in our market arrangements.
The National Electricity Objective (NEO) aims to promote the long-term interests of electricity consumers through efficient investment in, and operation of, electricity services. These consumer interests include the price, quality, safety, reliability and security of supply of electricity. It also means ensuring the reliability, safety and security of the national electricity system. However, commercial and environmental drivers are beginning to affect the security of electricity, and in some instances affecting the price as well.
It's hard to see why we've ended up where we are. What's important is what we do next, and why.
Understanding and pursuing flexibility
All sources of generating plant have flexible and inflexible attributes. We have always worked around the limitations and taken advantage of the benefits. Now, with disruption, prosumers, micro-grids and all the other 'scary' status-quo-busters, we have much more freedom to achieve flexibility than we have had in the past. That is, generators, grids and customers can all provide flexibility and add to the overall value of the electricity market.
Designing new plant, retrofitting old plant and improving controls to increase flexibility must all form part of planning and regulation as we continue to decarbonise electricity production.
Imagining the grid as interaction, not assimilation
The philosophy of grid revolution to date has been assimilation. That is, where possible, new generators need to look and feel like traditional generators.
As system security margins decrease, this is becoming even more the case. It sets up a sometimes false dichotomy in terms of market share, political ideology, technical requirements and standards, and assessment of value. And this is unhelpful as we move towards an electricity sector with increasing proportions of renewables. One reason why Australia may have ended up where we are now may be that the NEO is silent on environmental impact.
When we think of the grid and the market as spaces for interaction rather than assimilation, these dichotomies break down and we're more likely to achieve fruitful outcomes. Interactions are not just technical (electrons and Ohm's law) or commercial (tariffs and hedges) but also human.
The electricity transformation will be able to occur faster and more successfully when the electricity industry embraces the power of the demand side, interacts in a more beneficial way with human-scale usage patterns and requirements, and thinks about the flexibility that exists or is required in demand, storage and production.
Finding a new approach
This all sounds marvellous, doesn't it? It is the sort of regulatory utopia that could only come from a group of government officials sitting around a table a long way from home. But for me, it was refreshing. The thought that the market serves a higher ideal can only inspire. Certainly, the developing countries that presented at the meetings are firmly motivated by the immediate benefits and opportunities that reliable access to electricity will provide to their people.
In some ways Australia, too, is a developing country in the electricity sector. In the status quo, the path to future sustainability is blocked by the threats of climate change and, in some respects, by resource scarcity (depending on your view of the horizon). We need to develop a new approach to electricity production and consumption just as developing countries do.
If we think of the market as a facilitator for humans to flourish, then we must be careful to design markets for this purpose. Is the Australian market hampered in this respect by the dominance of a limited number of large players? Is there sufficient direct participation of individuals in the market? Does the regulatory framework accurately and adequately reflect the needs of all market players? Does the market inherently promote and reward flexibility?
Market power, democracy and flexibility
My feeling is that there's work to do across each of these areas.
A former Australian trade minister once remarked that Australia would always be somewhat of an oligopoly. We will never have large-enough markets that won't be dominated by a few players. In some sectors we've enshrined protections that almost guarantee it. The current market design has led the electricity sector down this path.
This is okay so long as the behaviour of these players remains able to be influenced by their customers through choice of provider and volume, but this isn't always the case.
Allowing more players to provide greater diversity of energy and grid services will help to erode the power of the oligopoly and will also increase the flexibility of the grid and the market. Various system incidents in South Australia and the Northern Territory have highlighted the need for flexibility. If we understand flexibility properly, we will understand a way to meet the need for it.
Greater flexibility can mean different usage patterns, different contributions from a wider number of players and more give and take between the grid and the various generating technologies. Providing rewards for flexibility will encourage diverse contributions, slow the retirement of existing plant, and bring new players into the mix.
Markets, grids and power plants must be planned and will need to allow for greater flexibility to provide better outcomes for customers. It's time for the electricity sector, its regulators and its customers to limber up.
If you would like to find out more about how Entura can help you navigate your challenges in the electricity market, please contact Donald Vaughan on +61 3 6245 4279.
This article was first published in RenewEconomy.
About the author
Donald Vaughan is Entura's Technical Director, Power. He has more than 25 years of experience providing advice on regulatory and technical requirements for generators, substations and transmission systems. Donald specialises in the performance of power systems. His experience with generating units, governors and excitation systems provides a helpful perspective on how the physical electrical network behaves and how it can support the transition to a high renewables environment.
MORE THOUGHT LEADERSHIP ARTICLES
November 1, 2018