Hybrid renewables deliver sustainable, reliable power for Rottnest Island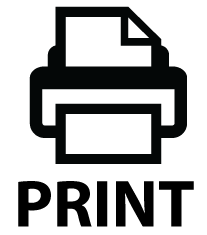 Whether on-grid or off-grid, hybrid renewable energy systems offer exciting potential for achieving a sustainable and reliable power supply.
The specific drivers for each hybrid renewable development and the particular configuration of technologies will vary depending on the circumstance – yet, the common factor is applying supportive technologies to maximise the use of renewable energy and stabilise the resulting power system.
In many off-grid projects, the main goal may be to displace diesel generation. Renewables offer a free and often abundant fuel source with low or no emissions, but the challenge is ensuring these weather-dependent resources are available when needed.
The relative impact of the variable nature of renewable energy is greatest in off-grid applications. As the proportion of renewable energy increases, so does the need to carefully manage the wider power system by incorporating technologies such as batteries, flywheels, diesel generators, feeders and auxiliary systems to enable, control, integrate and support the variable renewable energy sources without compromising the security or reliability of the power system.
The Rottnest Island Water and Renewable Energy Nexus (WREN) project offers an inspiring example of how innovative deployment of hybrid renewables can increase the power supply security and sustainability of an off-grid island and drive water desalination.
A roadmap to renewables
Rottnest Island is a nature reserve and major tourist attraction about 20 kilometres off the West Australian coast, near Fremantle. This island's management authority, residents and visitors have long desired a more sustainable way to power its needs, not only for electricity but also for water, while protecting its precious and delicate environmental values.
Until the late 1970s, diesel generation was the only source of electricity on the island – an expensive and not environmentally friendly option. Early-development wind turbines began limiting diesel use, but it wasn't until 2004 that a 600 kilowatt wind-diesel hybrid system was installed – generating about a third of Rottnest's energy and saving about 400 000 litres of diesel each year.
That was a start, but there was still a long way to go towards a more sustainable, reliable and affordable power system. The WREN project was conceptualised by Hydro Tasmania and Entura after working with the Rottnest Island Authority to develop a roadmap for increasing energy efficiency and renewable energy. The roadmap presents a staged plan to increase the renewable energy contribution with times of 100% renewable supply in the future.
Designing the WREN
The WREN project integrates solar, wind and diesel, supported by a dynamic resistor, which smooths fluctuations in the availability of the renewable energy sources. The wind, solar and diesel generators are regulated by a hybrid power system controller that coordinates and dispatches the generation and demand-side management. It also manages the enabling technologies automatically to ensure reliable power and maximum savings of diesel fuel. But that's not all. What makes the project a 'water and energy nexus' is that it incorporates management of the intensive power demands of the island's water desalination plant.
The desalination plant is automatically controlled from the power station to operate when the renewables are abundant, rather than 'wasting' any excess renewable energy (available during sunny or windy periods when renewable generation exceeds customer needs). In effect, storing surplus renewable energy as water acts like a 'water battery'.
The WREN project uses any available surplus renewable energy not only to run the desalination plant, but also to provide useful ancillary services, resulting in a higher quality and more reliable power supply. High power quality is maintained by quickly and accurately balancing supply and demand. Surplus energy is converted into fast-acting reserve within the dynamic resistor through rapidly loading and unloading the resistor elements. This means that the system can achieve and maintain a higher level of renewable penetration over a wider range of conditions.
The dynamic resistor greatly improves the security of the system by supporting the low-load diesel engines to operate at a minimum loading of only 5%, compared with 30% for standard high-speed diesel generators. It does this by absorbing rapid increases in renewable generation that would otherwise result in a reverse power trip of the generators.
With the increased sophistication of the Rottnest power system, the existing equipment controllers were unable to effectively integrate control information, as that information couldn't be provided at the required resolution or speed. The hybrid controller was able to integrate directly with industry-standard diesel controllers and newly installed power meters to overcome these issues.
Powering a sustainable energy future
The WREN project's combination of managing demand and providing ancillary services via the dynamic resistor and other enabling technologies creates a cost-effective way of reducing reliance on diesel fuel without needing to rely on capital-intensive battery systems. The project required coordination of protection and control for a reliable, firm power supply.
The result of integrating all these technologies and measures is that Rottnest Island is now almost 45% powered by renewables, and up to 95% at times of high wind and solar generation. This means lower costs and less emissions, and a far more secure future for the island's power and drinking water – which are critical to maintaining tourism.
The WREN project takes the tourist experience one important step further: educating tourists about power and water sustainability through digital educational materials that allow real-time interaction with the cutting-edge power/water system, delivered via mobile apps.
The success of the WREN project has obvious application for remote, off-grid or island communities worldwide – but the strength of the technologies and their integration and control are equally applicable to the creation of 'dispatchable' renewables at any scale.
If you would like to discuss how Entura can support your hybrid renewables journey, please contact Patrick Pease or Shekhar Prince on +61 412 402 110.
About the author
Seth Langford is a specialist renewable energy engineer at Entura and has been working in the renewable energy industry for more than ten years. Seth has been involved with major hybrid renewables and wind power projects as a technical specialist and a team leader for feasibility studies and due diligence projects in Australia, India, China, , Sri Lanka, South Africa and New Zealand.
MORE THOUGHT LEADERSHIP ARTICLES
May 10, 2018