Green hydrogen: big buzz or good business?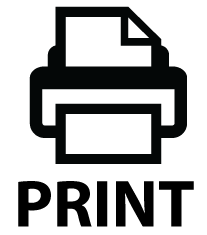 Everyone in the energy industry is talking about green hydrogen, and the buzz just keeps on growing.
It's been clearly demonstrated technically that with an adequate supply of water and renewable energy, green hydrogen can be produced through electrolysis for local use or for export – with no associated emissions. The role for green hydrogen is likely to increase in the global energy transition and the race to net-zero. There's much to be excited about; particularly the potential to make valuable use of 'excess' wind and solar generation that would otherwise go to waste, particularly in off-grid systems.
A number of potential opportunities for green hydrogen are developing. The primary markets in Australia are large-scale export, particularly for the Japanese and South Korean markets, transport, and the mining and industrial sectors.
Of course, these are early days, and there will be many technical, economic and regulatory hurdles to overcome, just as there were at the outset of the journey into solar and wind generation and battery storage.
Is there a place for green hydrogen in the off-grid and mining sector?
In Australia, the mining sector may be a fertile ground for green hydrogen, not only because there is potential for multiple end-uses both on-site and off-site, but also because some of the hurdles may be lower. For example, the cost of energy for remote mining is generally high, and is vulnerable to disruption of fuel supply or price shocks. This is already leading to significant interest in off-grid hybrid renewable energy systems coupled with battery storage. The nature of high-penetration hybrid renewable off-grid systems is such that there is an excess of renewable energy. Adding green hydrogen capacity into a stand-alone renewable energy system could offer yet another layer of added value by capturing the excess to produce hydrogen.
This stored hydrogen could then have potential to fuel the mining transport fleet, to support processing, or to create product for export. The recent announcement that Rio Tinto, with support from ARENA, will investigate the use of hydrogen instead of natural gas in alumina refineries is an example of this thinking. With increasing shareholder demands on green mining, it may also lower the business's carbon footprint and improve the 'green' brand positioning for the mine's minerals or ore.
Can the hype become reality?
The primary hurdle for hydrogen to become viable is cost. But this is not a new challenge. The first projects in off-grid hybrid renewable systems needed funding support; the ARENA funding for projects such as King Island Renewable Energy Integration Project, Flinders Island Hybrid Energy Hub and Coober Pedy Hybrid Renewables Project was paramount for their viability. These projects were needed to demonstrate and, importantly, de-risk hybrid systems. With the confidence gained and with subsequent reductions in component prices, the mining sector is now forging ahead with a strong appetite for commercially viable hybrid renewable systems that need no extra funding support.
So, in a kind of history repeating, the first step towards making green hydrogen a reality on mining sites will be large-scale investment support or grant funding for demonstration projects. Just like in the period of hybrid system development, such projects are critical for building the industry confidence and knowledge necessary to escalate uptake.
Policy settings will also be instrumental in driving change. Investors, markets and communities are demanding ever-improving sustainability credentials from the mining sector; however, in Australia, regulatory structures such as emissions caps or financial penalties have not kept pace with consumer and financier expectations.
As we learnt on our journey with renewable hybrid systems, a key challenge will be the technical expertise to appropriately integrate all the elements of a hybrid renewable energy and storage system coupled with green hydrogen capacity. Having solid individual technology components is only one aspect of a successful deployment; integration of these elements is critical for maximising the renewable energy contribution or hydrogen use and for meeting stringent reliability and security requirements of the system. We have always found this need for an integration focus, be it in remote desert outback systems we have been involved with such as the Agnew Mine Hybrid Renewable Project deploying our hybrid control system, or in nations in the Pacific Ocean, or more recently in designing hybrid systems for Antarctic conditions.
Are there any answers, or just more questions?
No one has all the answers yet, but we must keep asking the right questions about the possibilities of including green hydrogen into the power system technology mix. It's not only a matter of 'how can we make the best use of excess renewables?' We also need to carefully think through the many operational aspects, such as when is the right time to move to green hydrogen, how much is optimum, how would the introduction of green hydrogen affect the sizing of other system components, how would it affect the operation of other devices, how would the system dynamics be impacted, and just what is the right hydrogen technology to use at a given point.
These operational aspects aren't so different from the questions we already consider on hybrid renewable projects, and they're a crucial step towards achieving a technically viable and cost-effective arrangement. Equally important will be questions around access to water resources, environmental impacts and social licence, as well as other planning and regulatory requirements. Project proponents venturing into the green hydrogen frontier will need to grapple with a very wide array of issues beyond just the technology and cost – and should seek trusted advisors who have a sound understanding of the many considerations required for the success of any integrated renewable project.
Despite the uncertainties surrounding green hydrogen technologies and applications, new frontiers are exciting places – and we're standing right on the threshold, with costs of green hydrogen technologies and processes expected to fall and become cost-competitive within a decade. If research and innovation proceeds through industry consortiums (such as the mining industry's Green Hydrogen Consortium) and research bodies, if grant funding is made available to support early developments, and if early movers have the appetite to take some risks on large-scale projects (such as the HyEnergy Renewable Hydrogen Project and the Asian Renewable Energy Hub), we expect to see the available technologies mature, and to see green hydrogen move from being a good idea to something that could potentially make sound financial and environmental sense.
If you would like to discuss how Entura can support your journey towards green hydrogen or hybrid renewable systems (whether off-grid or on-grid, large scale or small), please contact Ray Massie on +61 408 571 057 or Dale Bryce on +61 409 984 447.
MORE THOUGHT LEADERSHIP ARTICLES
July 6, 2021