Do your water assets hold unexplored potential?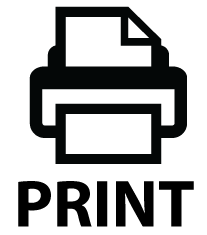 The right data and analysis could unearth new strategies to get more from your infrastructure, and that's too good an opportunity to miss.
The most valuable, cost-effective and sustainable power and water infrastructure is that which is thoroughly explored, properly understood, and used to its fullest capacity. This means analysing project data to design and develop solutions that are practical and meet the particular objectives of the project, while always keeping an eye open for innovative solutions that can get even more value from the investment by unleashing its full potential.
When comprehensive and accurate data is cleverly analysed to uncover new opportunities from existing infrastructure, you've got a solid foundation for the best business decisions.
Getting power from water assets
Water asset owners can get the very best out of their infrastructure by assessing their existing portfolio for the potential to incorporate renewable electricity generation from technologies such as wind, solar or hydro. In this article, I look at some examples of one possible solution: incorporating mini-hydropower systems into existing water supply infrastructure in cities.
Water supply networks may offer valuable opportunities to generate renewable energy through mini-hydropower generation. High pressure in water supply pipelines is usually dispersed by pressure-reducing valves or break-pressure tanks. If these devices are replaced by mini-hydropower turbines, the pressure can instead be used to generate clean, renewable electricity, which can help offset costs and reduce greenhouse gas emissions, benefiting a business's bottom line and carbon budget.
Although the output of individual mini-hydropower systems may be relatively small, if all feasible potential sites within a water supply network are identified and developed, the combined power output can be significant, offering big wins for water managers without compromising water supply to customers. So assessing mini-hydro potential throughout a water supply system can be a rich, and often untapped, opportunity to reap more from existing infrastructure.
Although mini-hydro opportunities may look like a clear win, each water supply system is unique, and there's no one-size-fits-all solution. Confidence is needed that the project is designed to best capitalise on the particular site characteristics, that the project can generate the right amount of both power and revenue, and that all the project assumptions are based on reliable data. Getting the right data, good analysis and tailored design are therefore crucial for confident investment in the infrastructure and for project success.
Tapping the full potential of Durban's water supply
Entura's study of the potential to generate hydropower from the existing water supply networks in Durban, South Africa, offers a methodology for assessing and adopting similar solutions worldwide, and provides an example of how the right data and analysis contributes to project and business success.
To assess the potential for eThekwini (Durban) Water and Sanitation to include mini-hydro systems of between 50 kW and 1 MW into Durban's existing water supply infrastructure, Entura developed a screening process to identify viable and profitable opportunities.
The first step in the process of assessing hydropower potential in the water supply network was gathering, modelling and calibrating a broad range of data about the water supply system. Generally, existing water supply infrastructure collects pressure data, as this is used for monitoring and controlling the supply network. However, to adequately assess hydropower potential, data was also needed on the water supply system's flows, pipe sizes, and operating regime. Once all the necessary information was collated, hydropower potential was assessed by calculating flow, head and installed capacity at each site. Next, screening criteria were applied to identify sites with the greatest potential.
A range of factors was considered in assessing the potential of existing water infrastructure assets: load centres, power generation potential, sustainability concerns, network issues, technical and construction challenges, risk assessment and cost-benefit analysis.
The project particularly considered where hydropower could directly supply pumps or be directly connected into the grid, to maximise the value and uptake of the renewable generation. Sites were identified where mini-hydro technology could be supplied in modular units (on a fixed bedframe, or in a standard shipping container) to reduce the time and cost of more traditional construction.
Of more than 150 potential sites, Entura's screening process returned a list of 47 sites worthy of further investigation, offering a combined installed capacity of 10 MW. More work still needs to be done to fully determine the number of economically feasible sites in the eThekwini water supply network. Of the 47 shortlisted sites, eThekwini Water and Sanitation expects that more than 10 sites will be developed.
Getting more out of Melbourne's water system
Melbourne Water, an Australian water utility, had recognised mini-hydro's potential to recover surplus hydraulic energy, generate greenhouse reduction benefits and provide financial returns, without requiring any changes to the operation of the water supply system; without affecting flow, pressure or water quality to customers; and without any increase in operational risk.
Entura assessed the feasibility of each of the six schemes on Melbourne Water's system to provide the necessary data to determine that the schemes were technically and economically viable. These schemes progressed to implementation and were successfully constructed to Entura's designs, adding 6.75MW of new clean energy generation into the local electricity distribution network without disrupting water supplies.
These mini-hydro schemes have significantly contributed to Melbourne Water's movements towards carbon neutrality and helped it to offset its costs, and Melbourne Water is continuing to explore further opportunities to identify and extract the full rewards from its water infrastructure.
To discuss how Entura can help you uncover and exploit the full potential of your water assets, contact Nick West on +61 408 952 315, Phillip Ellerton on +61 439 010 172 or Shekhar Prince on +61 412 402 110.
About the author
Nick West is a civil engineer with 15 years' experience, primarily in the fields of hydraulics and hydropower. Nick's skills range from the technical analysis of the layout of hydropower projects to the preparation of contractual project documents and computational hydraulic modelling. Nick's involvement in the recently completed Neusberg Hydro Electric Project extended from the first visit to the site where the project layout was conceived right through the development of the project and now into troubleshooting operational issues. As a project manager, Nick has successfully completed projects ranging from hydraulic design for small residential developments to the feasibility study of a cascade of four large hydroelectric projects in Malaysia.
MORE THOUGHT LEADERSHIP ARTICLES
March 2, 2016