De-risking renewable energy projects is in everyone's interests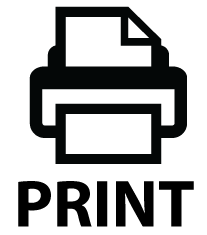 The rapid transformation of the energy sector is exciting and ripe with opportunities. Inevitably, it also involves a level of complexity and a range of uncertainties. Phrases such as 'decarbonising the future', 'net zero emissions' and 'energy security' feature in almost every energy transition seminar, but what do they really mean when it comes to constructing and operating the projects necessary to support a cleaner and greener future? How can developers design and develop for sustainability across the whole project lifecycle?
With over 6 GW of committed large-scale wind and solar projects in the development pipeline, many of which need external finance, it is crucial that projects are developed in a way that will qualify for financing and will align with contemporary sustainability standards. Many financial institutions are applying risk management frameworks such as the Equator Principles to determine, assess and manage environmental and social risks. Over 100 financial institutions globally, including key Australian banks such as Commonwealth Bank, ANZ and Westpac, have adopted the principles. The Equator Principles provide a framework for due diligence into whether the project has been or is being developed in an environmentally and socially robust manner including respecting human rights. Similarly, regulators require evidence of sound avoidance and minimisation strategies to reduce the footprint of disturbance, particularly through construction.
Environmental, social and governance (ESG) considerations throughout the whole project lifecycle, including supply chain considerations, are more carefully scrutinised than ever before. Poor management of ESG can lead to reputational, financial and legal consequences. Investors will want a thorough review of approval documentation and evidence of systems and processes to assess project risk regardless of whether projects are already approved or are still under assessment. The investor needs reassurance that the project will be, or has been, developed in a manner that aligns with their own ESG objectives.
To help your project progress smoothly through the approvals process, consider these points:
Each project's risks, and their relationships, are unique
No two projects are the same. There are myriad ESG risks for any project, and the work to understand and quantify these risks is also project-specific. The interrelationship of the risks influences the risk profile of each project, which is pivotal to investment and acquisition decisions. Some examples of risks include changes in regulation between the time of construction and approval; changes in the conservation status of threatened species that alter operational monitoring requirements; community resistance post-approval; or lack of transparency throughout the supply chain amidst the risks of modern slavery.
Start early with thorough studies and engagement
From an approvals perspective, there is significant benefit in investing early and proportionately in environmental and social studies. It's also important to invest in well-documented planning assessments that include building a relationship with the regulator as well as robust community and stakeholder processes. Meaningful and genuine engagement with First Nations communities is crucial, as projects are often developed on Country not previously subject to development. In terms of environmental and social risks, some projects may simply be too difficult or inappropriate to develop at the largest possible scale. As the number of projects being developed in a region increases, cumulative impacts are increasingly at the centre of communities' and assessing agencies' concerns, particularly in terms of noise, visual impacts and ecology.
Getting on the 'front foot' delivers results
It is important for developers and proponents to understand that the quality of work at this early stage is likely to impact on the due diligence process – for example, whether studies have been prepared to best practice or industry standards, and whether risks have been identified early and managed appropriately. Good early studies, actions and decisions can make a difference even before the project is approved – providing regulators with confidence that you're being proactive when it comes to ESG risks, whether that be through design iterations or measures to manage construction and operation.
Investing early to de-risk may reduce the potential for disproportionate costs later in the project, such as re-work or offsets, and may increase the project's likelihood of achieving finance. Due diligence throughout the approval process is likely to reassure a potential investor or buyer that the project has been de-risked as early and as thoroughly as possible. With the energy transition such an urgent priority in Australia and across the globe, it's vital that generation, storage and transmission projects progress both rapidly and sustainably. A focus on early de-risking is undoubtably a key enabler of this goal.
Entura has led a number of supply/vendor and lender technical due diligence assessments nationally and internationally, assisting in the investment, acquisition and transaction for large portfolios of renewable energy projects, including solar, wind and battery energy storage systems. Reach out to Patrick Pease (Australia) or Shekhar Prince (international) to find out more about how we can support you with due diligence assessments.
About the authors
Cynthia Nixon
Cynthia's experience and qualifications in environmental engineering, environmental law and communications provide an integrated perspective on sustainability risks for Entura's clients. She has over 15 years experience implementing systems and managing compliance and risk, including auditing, risk assessment, training and reporting. She currently manages Entura's Integrity Framework and supports clients to improve their sustainability performance. She has conducted due diligence assessments across hydropower, solar and wind farm projects and assessed performance against the Equator Principles and International Finance Corporate Performance Standards (IFC PS). She is a certified user of the Hydropower Sustainability Standard and Tools.
Bunfu Yu
Bunfu is a Senior Environmental Planner at Entura with diverse experience in strategic and statutory planning, environmental approvals and management, and engagement and consultation streams for small to large-scale projects across Australia and the Indo-Pacific. Working with public and private clients across the water, energy and infrastructure industries, she designs and leads fit-for-purpose approval strategies that consider the community, landscape and regulatory regime, and advises on acquisition, joint venture and/or purchase of portfolios in due diligence roles nationally and internationally. She was awarded the 2023 National Young Planner of the Year by the Planning Institute of Australia.
MORE THOUGHT LEADERSHIP ARTICLES
September 28, 2023