Dams are crucial to climate change response and the energy transition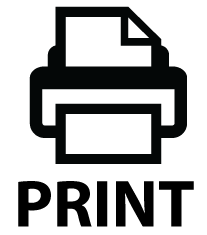 At the recent ICOLD meeting in Gothenburg, Sweden, dam engineering experts from across the globe came together to share knowledge, discuss trends and issues, and engage with each other. One important topic of discussion was the role of dams in the international response to climate change and what that will mean for the dams industry. Richard Herweynen, Entura's Technical Director, Water, shares his thoughts on this topic here …
Why will dams play a critical role?
Three major reasons why dams will be crucial in the climate change response and energy transition are water security, dispatchability of electricity, and tailings storage.
Water storages will be vital to provide the same level of water security
Water security is essential for humanity. With greater hydrological variability due to climate change, more storage will be needed to provide the same level of security of water, food and energy. Water storage is a fundamental protection from the impacts of a changing climate, safeguarding the supply of water, and the water–food–energy nexus, even during extended drought.
The effects of climate change are predicted to increase and to result in greater magnitude and frequency of hydrological extremes, such as prolonged droughts and significant floods. With prolonged drought, inflows to storages will reduce. If demand remains the same, stress on existing water storages will increase.
Water storages are used to regulate flows and manage this variability: storing water when there are high inflows (or floods) and then using this stored water during low inflows (or droughts). Dams are used to create these vital water storages.
Hydropower and pumped hydro energy storage (PHES) are critical for the energy transition
A key response to climate change is the decarbonisation of the electricity sector through renewable energy. Wind and solar power now offer the lowest cost of energy, have low ongoing operational costs, and emit the least greenhouse gases across their lifecycle – and therefore hold the greatest potential for rapid decarbonisation of the energy sector. Of course, wind and solar PV output vary according to the weather and the time of day – but the electricity market needs the supply of electricity to match demand, or for these renewables to be dispatchable.
Energy storage is the key to smoothing out the variability of renewable energy generated by solar and wind. The power and duration of the storage are the two key variables in determining the most suitable solution. Low-power, short-term storage is currently more cost-effective using batteries, but longer periods and larger power requirements are likely to rely on bigger storage options, such as pumped hydro energy storage (PHES) and traditional hydropower. Smoothing out the daily variability in renewables can be achieved effectively through pumped hydro. Dams are used to create the water storages used in both traditional hydropower and PHES.
The transition to renewables will demand more minerals and metals
The global energy transition will demand a major increase in renewable energy technologies – which in turn will require more of the 'critical energy minerals' and metals. The rising need for minerals such as copper, aluminium, graphite, lithium and cobalt will not be able to be met by recycling and reuse alone. Therefore, extraction and storage of minerals from mining operations will be essential to sustain the renewable energy transition.
According to a report by the World Bank Group, the production of minerals such as graphite, lithium, and cobalt could increase by nearly 500% by 2050 to meet the escalating demand for clean energy technologies. It is estimated that over 3 billion tonnes of minerals and metals will be necessary for the deployment of wind, solar, geothermal power and energy storage, all of which are vital for achieving a sustainable future with temperatures below 2°C.
However, this need for mining activity comes with a special responsibility for sustainable practices, including the proper management and storage of mining waste. Rock, soil and other by-products are left behind after the desired minerals have been extracted from the ore. Tailings facilities store this waste, playing a crucial role in mitigating the environmental impact of mining operations. Dams, in particular, are commonly used to create these facilities, as they provide an effective means of containing the waste.
Dams used in tailings facilities are designed to withstand the weight and pressure of the waste materials, prevent seepage of contaminants into the surrounding environment, and take into account factors such as stability, erosion control and water management. Dams that are well designed, constructed and monitored, adhering to stringent environmental and safety regulations, can help prevent the spread of mining waste into nearby water bodies, reducing the risk of water contamination and protecting aquatic ecosystems.
Working towards 'good dams'
While there have certainly been some examples around the world of dams that have had adverse impacts, it is clear that dams will play a critical role in the international response to climate change and the decarbonisation of the energy sector. It's therefore vital that dams are planned, constructed and managed appropriately and safely. With increasing understanding of impacts and far greater sophistication of internationally accepted sustainability protocols, it is now up to developers and planners to heed the lessons of the past and find the right dam sites for nature and communities.
It is important that we ensure the safety of existing dams as well as the safety of any new dams. Examples from around the world demonstrate the devastating consequences of dam failures. Safety must be every dam owner's key concern, and should be managed through an active dam safety program.
Of course, the larger the portfolio of dams an owner is managing, the greater the demand on their resources; however, it is critical that dam safety risks for water storages and tailings facilities are managed appropriately across dam portfolios to protect downstream communities. The Portfolio Risk Assessment process increases the focus on potential failure modes and risk as drivers of the dam safety program and as the basis for deciding priorities for allocating operational and capital resources.
It will also be vital that dams engineers, owners and operators keep up to date with the latest developments in the dams industry worldwide through continuous learning and important global forums such as ICOLD.
If you'd like to talk with Entura about your water or dam project, contact Richard Herweynen.
About the author
Richard Herweynen is Entura's Technical Director, Water. Richard has three decades of experience in dam and hydropower engineering, and has worked throughout the Indo-Pacific region on both dam and hydropower projects, covering all aspects including investigations, feasibility studies, detailed design, construction liaison, operation and maintenance and risk assessment for both new and existing projects. Richard has been part of a number of recent expert review panels for major water projects. He participated in the ANCOLD working group for concrete gravity dams and is the Chairman of the ICOLD technical committee on engineering activities in the planning process for water resources projects. Richard has won many engineering excellence and innovation awards (including Engineers Australia's Professional Engineer of the Year 2012 – Tasmanian Division), and has published more than 30 technical papers on dam engineering.
MORE THOUGHT LEADERSHIP ARTICLES
July 11, 2023