Is your dam instrumentation telling you what you need to know?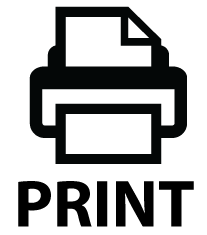 For dam owners, measuring the right things in the right locations is essential for a successful dam safety program.
Dam owners who value dam safety need useful data from reliable instrumentation to be confident that they'll be warned if a dam safety incident is developing, which, if undetected, could lead to an emergency.
However, you need to be measuring the right things, providing useful data for interpreting the dam's performance. It is also important to find the optimum balance as too much data can be time-consuming, requiring significant technical resources to collect, process and analyse properly.
Am I measuring the right things on my dam?
The main purpose of dam instrumentation is to provide useful data on the dam's performance: whether the dam is performing as expected, or something unusual is happening. Something unusual happening could indicate the beginnings of a dam safety incident. Knowing early can provide time to take action, and prevent a dam safety incident from developing into an emergency. To be able to take action, you need to be measuring the correct things on your particular dam.
A number of dam authorities including the Australian National Committee on Large Dams (ANCOLD) provide guidelines on dam safety management which include some guidance on the type of instrumentation normally adopted for a particular dam type. However, no guideline or standard can prescribe exactly what is required for your unique dam.
Any instrumentation design for a new dam, or review of instrumentation for an existing dam, should be based on the identified failure modes for your asset. As part of any dam design or review process, one of the first steps is to identify the relevant failure modes for the dam, and how these failure modes would initiate. This information is essential for determining what parameters should be measured, and therefore the type and location of instrumentation.
Rather than basing your instrumentation requirements for a new dam on what was selected for your last project, you should consider the unique characteristics of a particular dam site and design. Potential failure modes should be identified, and the instrumentation should be located, selected and specified to provide data that will help identify the initiation of these potential failure modes. This will ensure that you are collecting data for good reason (rather than for the sake of collecting data), and that there is a strong link between the surveillance data and the safety of your dam.
Key failure modes will depend on the type of dam, the characteristics of the dam site and particular details associated with the dam design. For example, following the review of an earth and rockfill embankment dam on a soil foundation, a key failure mode was identified as piping through the dam or foundation. The design therefore included an appropriate set of instrumentation, including piezometers and leakage weirs, to monitor the development of that failure mode.
Do I need to keep measuring and collecting data?
The basis for evaluating whether to keep measuring and collecting data, and whether instrumentation needs to be replaced if it is no longer working, is to determine the potential failure modes for your dam, and to review the instrumentation based on these failure modes.
When reviewing your dam instrumentation, ask the following:
Does the particular instrument measure a key failure mode?
Is the monitoring data useful and reliable?
Would other instruments provide the same or better level of monitoring data on this failure mode?
This review could potentially lead to some rationalisation of existing instrumentation, saving operational expenses and allowing you to focus your dam safety budget on more critical aspects. For example, a particular concrete dam we worked on had an extensive number of thermocouples installed to measure temperatures during construction due to concerns of thermally induced cracking. Once the dam had been operational for a number of years, the temperature data no longer provided information on a relevant failure mode, so the thermocouple monitoring system was decommissioned.
Reviewing your dam instrumentation may also identify new instrumentation requirements, if current instrumentation is not providing the information needed for a particular failure mode. For example, following the review of a concrete arch dam, sliding on a crack within the concrete was identified as a key failure mode. Additional monitoring was specified to monitor the width and extent of the crack.
Reviewing your dam monitoring program
Entura has developed the following checklist to help you review your dam monitoring program and rationalise it to focus on key failure modes. This checklist can also be used to assess data monitoring programs for other important assets, such as underground caverns for power stations.
| | |
| --- | --- |
| Step 1 | Identify the key failure modes for the dam, and how they would initiate. |
| Step 2 | Identify dam safety instrumentation required to monitor the initiation of each key failure mode. |
| Step 3 | Review the current level of dam safety instrumentation. |
| Step 4 | If current instrumentation does not address a key failure mode, determine the additional instrumentation required. |
| Step 5 | If any of the current instrumentation does not provide relevant data about initiation of any of the identified failure modes, decommission it. |
| Step 6 | Undertake capital works to install new instrumentation (if required). |
| Step 7 | Revise dam safety systems to incorporate revised instrumentation. |
| Step 8 | Use surveillance data to report against the identified failure modes. |
Dam surveillance, including both inspections and instrumentation monitoring, is a fundamental activity in any dam safety program. But don't just collect data for the sake of collecting data. Make sure that the data is telling you everything you need to know about the potential failure modes for your unique dam.
To discuss how you can get your instrumentation right for your particular dam or other critical assets, please contact Phillip Ellerton on +61 439 010 172, Tim Griggs on +61 3 6245 4152 or Richard Herweynen on +61 3 6245 4130.
About the authors
Tim Griggs is a Senior Dams Engineer with Entura. He has over 20 years of experience in civil and dam engineering including the design and construction support of a number of new dams, upgrades to existing dams and dam safety review work. Tim has a particular interest in dam safety instrumentation and has prepared instrumentation specifications for both new and existing dam projects.
Richard Herweynen is Entura's Technical Director, Water. Richard has three decades of experience in dam and hydropower engineering, and has worked throughout the Indo-Pacific region on both dam and hydropower projects, covering all aspects including investigations, feasibility studies, detailed design, construction liaison, operation and maintenance and risk assessment for both new and existing projects. Richard has been part of a number of recent expert review panels for major water projects. He participated in the ANCOLD working group for concrete gravity dams and is the Chairman of the ICOLD technical committee on engineering activities in the planning process for water resources projects. Richard has won many engineering excellence and innovation awards (including Engineers Australia's Professional Engineer of the Year 2012 – Tasmanian Division), and has published more than 30 technical papers on dam engineering.
MORE THOUGHT LEADERSHIP ARTICLES
December 12, 2016