Are you an asset manager or an 'asset guesser'?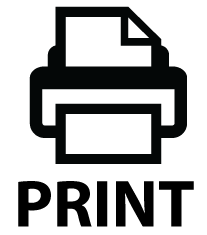 In the hydropower sector, we're all trying to do more with less. And as hydropower assets age, there's always more to be done.
Gut feelings and guesswork won't be enough if you want to make the best use of your asset management budget and keep your assets safe, reliable and profitable.
Today, 'asset management' is a much more sophisticated practice than twenty to thirty years ago. Back then, we'd refurbish or replace components at fixed time intervals (whether the work was needed or not), hoping that this would prevent or reduce breakdowns and forced outages. In most cases, this sort of scheduled maintenance was based on original equipment manufacturers (OEM) recommendations, best guesses or a mixture of both with very little evidence of root causes of actual or potential failures identified.
This maintenance attitude led to repeated failures. It also resulted in short-term planning. And, because of a lack of good evidence that current maintenance approaches were achieving direct positive business returns either in plant or financial performance, it increased the pressure to reduce maintenance budgets.
Asset management today
Hydropower assets are increasing globally, both in number and in size. So too, our knowledge of hydro assets continues to strengthen. We have much better understanding and insights now into how and why these assets wear out, how they behave, why they fail, and the ways in which they respond to various operating conditions and environments.
Operating conditions are constantly changing due to variables in the energy market, power purchase agreements, increasing expectations of customers, changing technologies and regulatory requirements, and more. So asset management needs to be flexible and to respond to the evolving context.
Today, 'asset management' is a trendy term – but there's a very broad spectrum of practice across the hydropower industry, and it is a long path from basic approaches through to achievement of superior methods and strategies.
To achieve the lowest lifecycle costs for assets, as well as to minimise forced outages and breakdowns, power and water businesses need to see asset management as a crucial component of risk management and business strategy. It also needs to be viewed as an incremental journey of improvement, supported by processes and structures based on standards.
Ideally, your asset management policy, strategy, plans and activities should be based on the ISO/AS 55000 series of standards. The ISO 55000 standard series encourages aligning asset management with your broader organisational objectives, context and plans – and recommends that you regularly revisit this to be sure that alignment is maintained. This can now filter through your asset management policy and strategic asset management plan (SAMP), and be embedded in the reality of implementing your asset management plans.
In other words, your asset management policy provides direction which is aligned to your organisational context; your SAMP translates this; and your asset management plans act as the catalyst to create and sustain change in leadership, culture and asset management practice.
People, plant and process
Alignment with the principles of the ISO/AS 55000 standard series are fundamental to achieving the lowest lifecycle costs for hydropower assets. For success in your business you need to consider not only the physical asset but the entire delivery process, you need to understand what is required in each of three 'P's – people, plant and process – and you need an implementation plan to get you there.
Without people, we don't have plant. Having the right people involved, right from conception, can make the difference between successful projects with years of profitability and projects that face years of increased expenditure and issues to manage. Ensuring that the right people have the right skills, training and competencies to carry out the right maintenance at the right time is paramount to achieving the plant performance you desire.
When it comes to plant, we recognise that, ultimately, all assets have a finite life – but our increasing knowledge of asset behaviour can help us to design components better for longer life and for greater cost-effectiveness and efficiency. By developing and implementing the right asset management techniques, you will increase the likelihood of your assets being profitable, reliable, available and safely operated – and staying that way. A strategic investment in asset management will more than pay for itself through increased benefits and decreased risks.
Turning to the 'process' element, we should recognise the importance of assessing, organising, planning, budgeting and reporting on the work effort – but there's a need to 'keep the processes real'. In other words, don't implement processes for the sake of it, nor to try to address or mask problems in other areas that would be better to rectify than to over-manage. Processes should support the integration of the broader organisational context into operations and maintenance and then help to assess and report on effectiveness and performance.
By bringing people, plant and process together, and aligning asset management with your business vision and decision-making, you are far more likely to be able to get the best out of your valuable assets. And you'll achieve a culture of continuous improvement and proactive, prioritised action – leaving no more room for reactivity and guesswork.
If you would like to discuss how Entura can assist you with assessing and managing your hydropower plants or other power or water assets to minimise risk and maximise efficiency and useful life, please contact Leigh Smith on +61 419 884 318.
About the author
Leigh Smith is a specialist consultant with extensive experience and proven ability in asset management, condition assessment, risk management and project management in the power sector, particularly hydropower. He has over three decades of practical experience with hydropower assets and has successfully delivered and project managed many major projects in Australia and internationally. Leigh has produced numerous asset management plans to support financial modelling and feasibility of major hydropower projects, as well as detailed 30-year asset management and maintenance plans that have been critical to the progression of projects around the world.
MORE THOUGHT LEADERSHIP ARTICLES
October 10, 2018